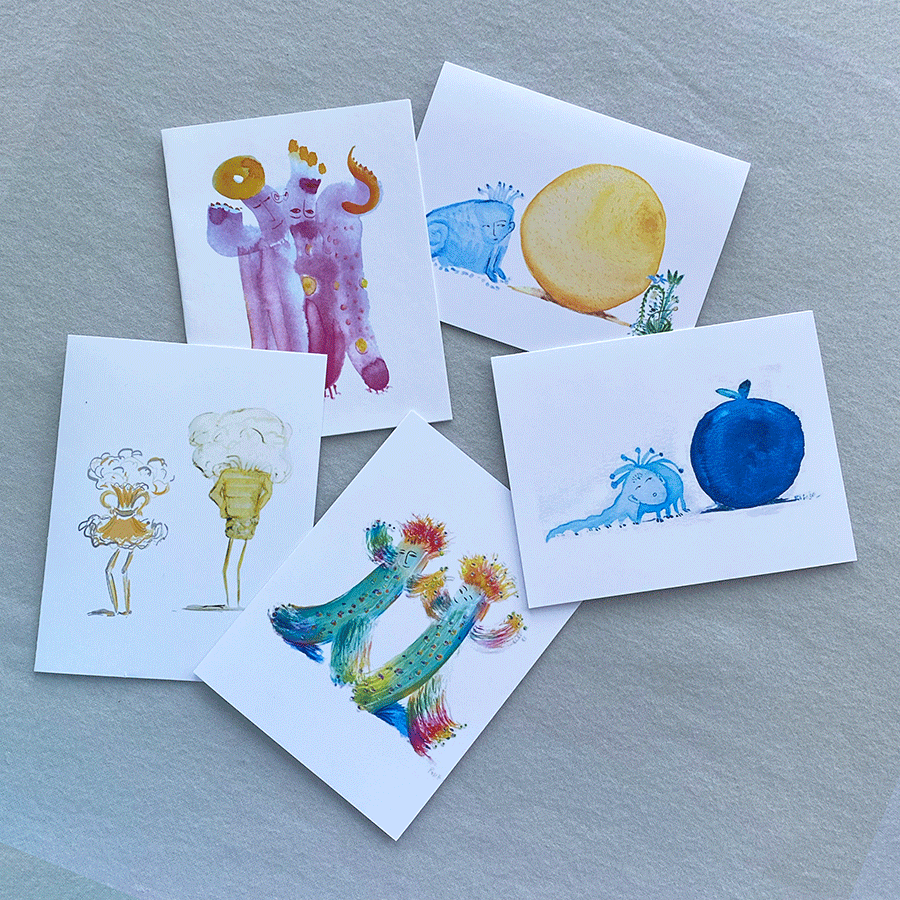 Cards Rosettes Gift Group Mirth and Nonsense 8b
 Will those Problems come out in the wash?(8-C); Squirrelly and the Orange (8-H);Secret of the Taciturn Blueberry (8-J); When Pickles Fall in Love (8-E); Society of Glorified Popcorn (8-M); (clockwise)
Rosette quotes or poem on the back side but the inside is blank for your message.
Each set is non-gloss, 4.25 in. 5.5 in. With envelope. Colors could fade in direct sun over time, high quality paper.
$35.00 USD the set includes S&H and postage to a USA address.
 A portion of your purchase price goes to support Rosettes research initiative for healing clay and eco-friendly sustainable ceramic options  to reduce plastic waste..
This area of the site is in active update. More themes of card choose from and the order buttons will activate.